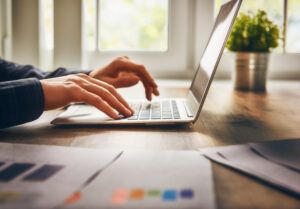 Being in business is hard and finding the right marketing software can be difficult. Most software's requires you to integrate other tools just to get all the functionality you need. DropFunnels solves those problems for you. DropFunnels is an all-in-one solution providing you with all the marketing tools you need in one place.
Whether you're building a website, launching a sales funnel, or creating a course, here are the 7 best things about DropFunnels to get you there.
1.      DropFunnels is built on WordPress
WordPress is the most popular website platform on the internet. 42.8% of all websites are built on the platform. Due to its popularity, many other platforms are built with WordPress in mind. Google, Yahoo, and Bing are all designed around how WordPress is built.
DropFunnels takes advantage of the platform using a custom and optimized set of plugins to improve security, SEO, and speed. DropFunnels in side-by-side testing was 2-5 times faster than the same page on other platforms. If you think your page load speed doesn't matter, Google shows if a website takes longer than 3 seconds to load, 53% of visitors leave the page.
With DropFunnels, you'll never have to worry about your page load speed again.
DropFunnels offers a sales funnel builder within their platform. The builder is easy to learn and is based on a drag and drop page builder. Whether you need a funnel to sell a product or just collect leads, DropFunnels has a funnel for you. There are 100s of templates you can import for free or purchase from the marketplace, as well as build your funnel from scratch.
Some of the more popular features include order bumps, upsells, popup boxes, and lead quizzes. This gives you unlimited flexibility to build whatever funnel you need. DropFunnels allows many payment integrations to collect sales from your customers including Stripe, Paypal, NMI, and Authorize.Net.
When collecting leads and emailing them, DropFunnels has a built-in email system and also integrates with most of the popular email autoresponders. The current list is ActiveCampaign, Aweber, Constant Contact, ConvertKit, Drip, GetResponse, Infusionsoft, MailChimp, MailerLite, Ontraport, SendinBlue, Klaviyo, and Hubspot. If your autoresponder allows tags for the leads, you may add them directly on the submission of the form on the funnel.
This allows you to easily add DropFunnels into your current workflow or build your workflow from scratch.
3.      Courses
If you teach, coach, or consult, the courses section of DropFunnels is going to be the most powerful part of the platform. The course builder is intuitive and uses the same page builder as the funnel section. If you have multiple courses, there is a course dashboard showing all the courses you offer and only allowing access to those purchased by the customer. The dashboard is also a great marketing tool letting current customers see all the available products and gives them an option to purchase the other course by just clicking on them and paying.
Features of the course module include individual lessons being listed in the order they should be completed. Each lesson can has its own resources, syllabus, and videos. You can track the progress of your customers through the course for better delivery. This gives you feedback on how much of your course each customer is completing on what lessons (if any) customers are stopping or getting stuck on.
4.      Complete website
The website section of DropFunnels is just as easy to use as the sales funnel and course sections. There are multiple templates to choose from either for free or from the marketplace. No need to worry about whether your courses or sales funnels will work with your website. It's all on one platform and integrated by default. Since the website builder is the same for the website as well, there is no need to learn multiple systems.
5.      Blog
If you've ever blogged before on WordPress, then you'll be very familiar with how it works in DropFunnels. Blogs are a great way to build brand authority and expertise. Fast pages are preferred by Google and DropFunnels pages load faster than most any platform currently available.
6.      SEO optimization
The best way to determine how well your website is performing is to track the information. Easily add Google Analytics and Facebook Pixels to your website or sales funnels for easy tracking. Use the data to improve your site. DropFunnels automatically resizes your images and "lazy" loads pages to reduce the page load speed.
7.      Media management
One of the more unique features of DropFunnels is the media and asset management. Videos are stored inside the platform using the built-in DropPlayer video player. No need to get your links from YouTube and Vimeo, then try to adjust the settings on the embedded video to remove the player branding. Images are automatically resized and you can define the sizes for what would be considered a thumbnail, medium, and large image. PDFs can also be stored and delivered as lead magnets in your sales funnels. Audio files can be stored in the asset section for easy delivery. No need to depend on third-party platforms to deliver the most important parts of your website.
These are the 7 best things about DropFunnels, and it's only the tip of the iceberg for what is available. One platform does everything. Other features include SMS text messaging and a pipeline feature as good as any comparable CRM software. Keep in touch and keep track of all of your customers and leads. Never have to worry about which plugin you need and whether those plugins are compatible with each other. With DropFunnels all in one system, every feature you think you may need is there.
So if you're looking to replace your current technology bundle with something more user friendly and guaranteed to work, then sign up for your free 14-day trial of DropFunnels and never worry about whether or not your technology is going to work.